Scott Derr Painting offers the following services to help contractors complete the job:
• Concrete Painting– Standard color coating on bridges, all the way to multicolored finishes, and specialty work that can make an ordinary concrete retaining walls look like stone, or brick.
Benefits– application makes concrete weather resistant and aesthetically pleasing (raw concrete is uniform in color and can come in several different shades, often distracting to drivers.)
-Multicolor Finishes-
Two Tone finish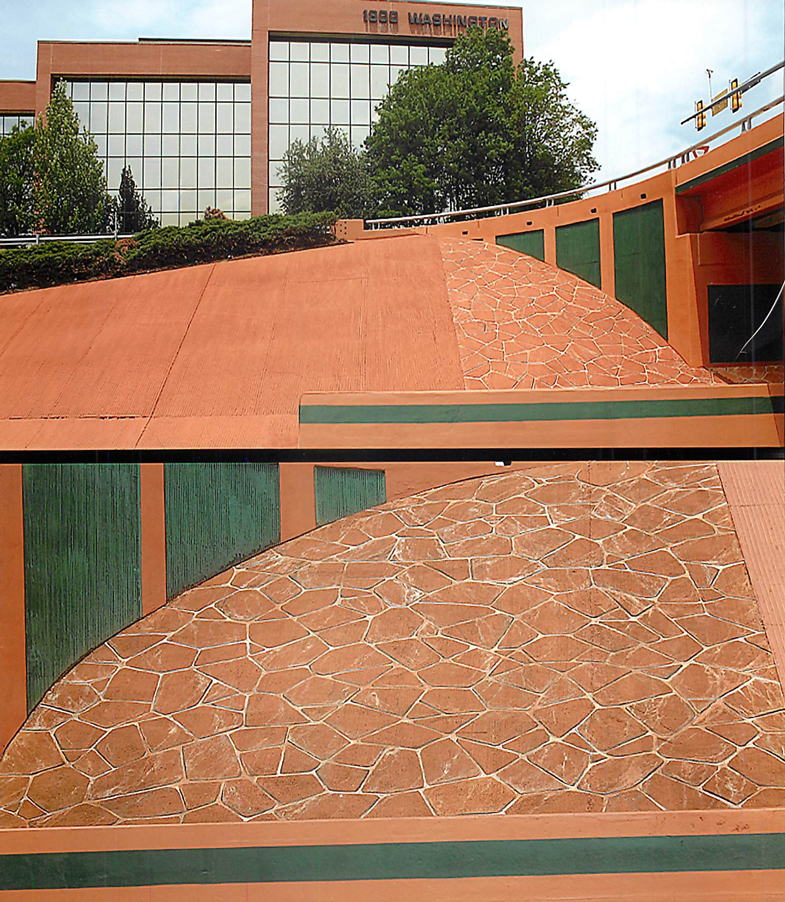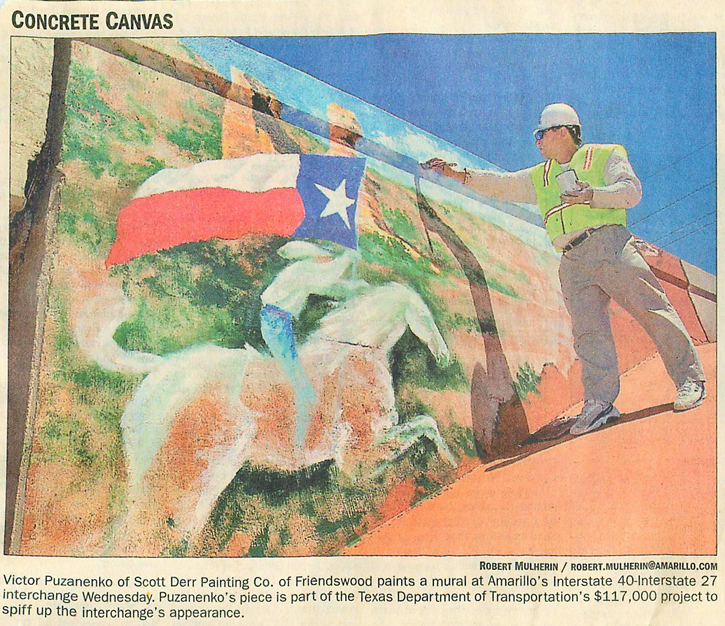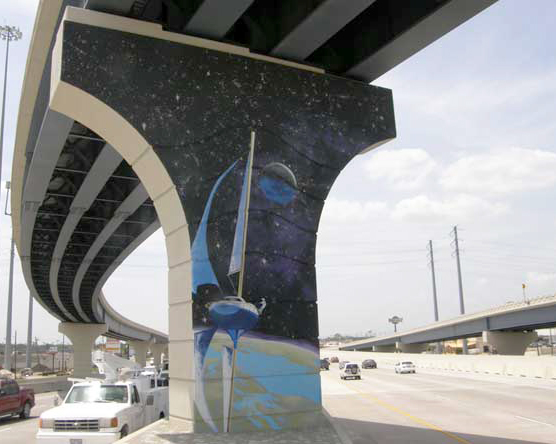 -Formliner Finishes-
Rock finish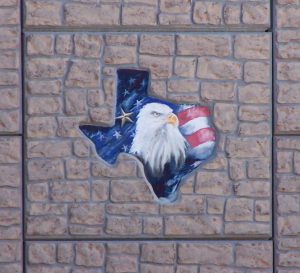 • Structural Steel Painting– Cleaning and painting steel railings, posts, decorative steel or any steel structural on a bridge or highway.
• Sand-blasting-both heavy and light sandblasting.
• Penetrating Concrete Surface Treatment– this is a specially engineered product designed to keep water from intruding concrete decks. This product has excellent waterproofing characteristics.
• Anti-Graffiti Coatings– This product is formulated to resist damages caused by aerosol spray paints and permanent markers often used for graffiti. This coating produces a film barrier that makes for easy removal of graffiti with cleaning solvents.
Equipment Rental
• Hydra Platform Trucks– We offer Hydra-platform trucks and trailers that can help save time and money when completing a project. This platform allows access to all under bridge related tasks; such as painting, water-blasting, sand-blasting, graffiti removal, and general maintenance. With this piece of equipment; our company can take advantage over our competition and deliver the best service in the industry.
• Under bridge access– Scott Derr Painting has extensive experience with under bridge access and can provide our services to inspectors or contractors looking to perform maintenance to aging infrastructure. We offer rentals of our hydra platform as well as specialty scaffolding.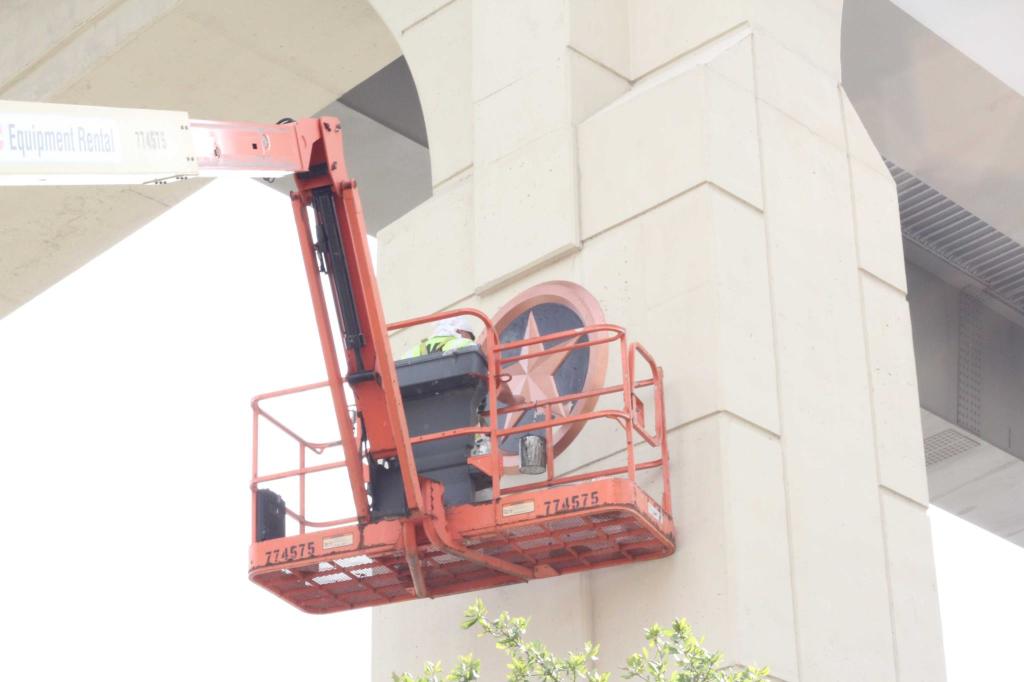 To schedule an estimate call our specialist, at (281) 480-0158 or use our online application:
Schedule an Estimate: